New version of WhatsApp for iOS 7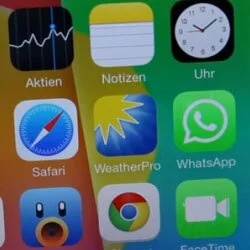 With over 350 million users worldwide, WhatsApp updated again its app for iOS 7 operating system, three months after this operating system update.
WhatsApp, the instant messaging service via Internet more popular, was updated to Apple's operating system in the latest version, iOS 7.
– A cleaner design and simple interface.
– The images of your contacts and groups are in the style of the new platform.
– Has 'mailing lists' which allow you to send messages to multiple people without belonging to a group already created (receive messages individually).
– Includes new alert sounds.
– Now you can share or hide your location.
– You can view the location map in 3D.
– You can edit your images directly from the application, before sharing.
– Finally, the icon also suffered modifications is now brighter, following the trend of the new operating system from Apple.