16 simultaneous devices Xbox One
16 simultaneous devices Xbox One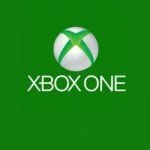 The SmartGlass, is the technology that allows the use of smartphones and tablets as a side panel on Xbox 360, give a giant step to integrate with Xbox One This was promised Ron Pressner, General Manager of Xbox Live, which emphasizes the supported 16 simultaneous devices among other new features:
"During the game, SmartGlass follow our progress and offers tips to getting stuck. Just press the 'Help' button to get the necessary clues. "
"Developers are taking very seriously the possibilities of SmartGlass, to the point that some games allow replacement knobs for tablets. It will be possible with minimal latency and communicating directly with the Xbox One device. The server without SmartGlass technology makes 3 times more rapid than on Xbox 360. "
SmartGlass be available as a free app for iOS, Android and Windows Phone 8 devices. Xbox One will go on sale on November 22 in 13 countries, including Spain.