The new giant Apple iPad is coming
The new giant Apple iPad is coming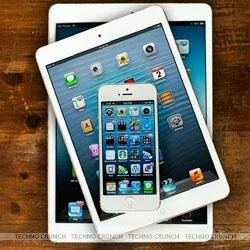 Apart from building materials and design, Apple wants their iPad big screen apart from the competition by the image quality, as once did the 9.7-inch iPad.
Apple is working on an iPad with a larger retina display their latest release, the iPad Air, 12.9 inches, according to The Korea Times.
The move comes after Samsung Electronics said recently that he aspires to become the largest supplier of tablets in the world to replicate their success with smartphones, says the Korean media.
In this regard, Samsung is working on OLED screens 10 and 13-inch tablets will be used in the Galaxy brand next year, citing hereby screens Association of Korea (Korea Display Industry Association, KDIA).
Apple continues to lead the tablet market, but competing devices offer increasingly higher quality, power and screen varieties. Is expected to end the same thing happening with smartphones and could continue to cede market share.
Strategy Analytics (SA) a market research firm, said Samsung sold 10 million tablets in the July-September period, helping to take a market share of 20.2 percent. For the first nine months of this year, Samsung sold 28 million tablets.
During the last quarter, Apple's share was 27.1 percent. "It's the first time that Samsung's share of the difference with Apple to within single digits was reduced," said the official from Samsung.