Galaxy Note 3 and its new S Pen, the new Samsung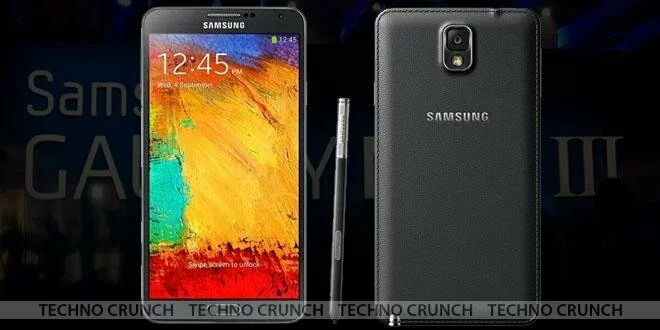 Samsung introduced its new Galaxy Note 3 and its new S Pen. It will have a screen of 5.7 "(inches) and its renovadísimo S Pen. Samsung try and surprise the market phablet's. This new toy from Samsung is quite a gem in the world of technology.
The Galaxy Note 3 and its new S Pen is the third generation in the branch of phablet's. Samsung showed us this new phablet which is much more streamlined than its predecessor, will carry a leather casing with a seam around and to top it off the new Galaxy Note 3 will have a screen of 5.7 "(inches). We also know that will have a RAM of 3 GB.
This new phablet will be available from September 25 of the same 2013. Thus you will directly compete with the new iPhone and the iPhone 5S 5C. However it will also give competition to the new Apple iPad 5.
It is important to remember that Apple is the new release of his saga, iPhone and iPad. Will have to see what's new with these two Apple gadgets., But we know in advance that everything Apple does is always something we like, it used to have the best gadgets.
The new Samsung Galaxy Note 3 is much more … Mighty Bright and much thinner than its previous models. And remember that if this phablet is thinner., Means what is lighter. Something that after 15 minutes is always necessary.
As I said before, this new Galaxy Note 3 weighs only 168 grams and has a 8.3 mm thick. Thus it makes direct competition to Apple ipad Mini.
Your camera has a 13 megapixel rear that records at 30fps UHD in Smooth motion (60fps FHD) and Slow motion (120fps HD).
I forgot to tell you that has the Android version 4.3 operating system. Now we just need to wait until that date arrives to purchase and have it in our hands.